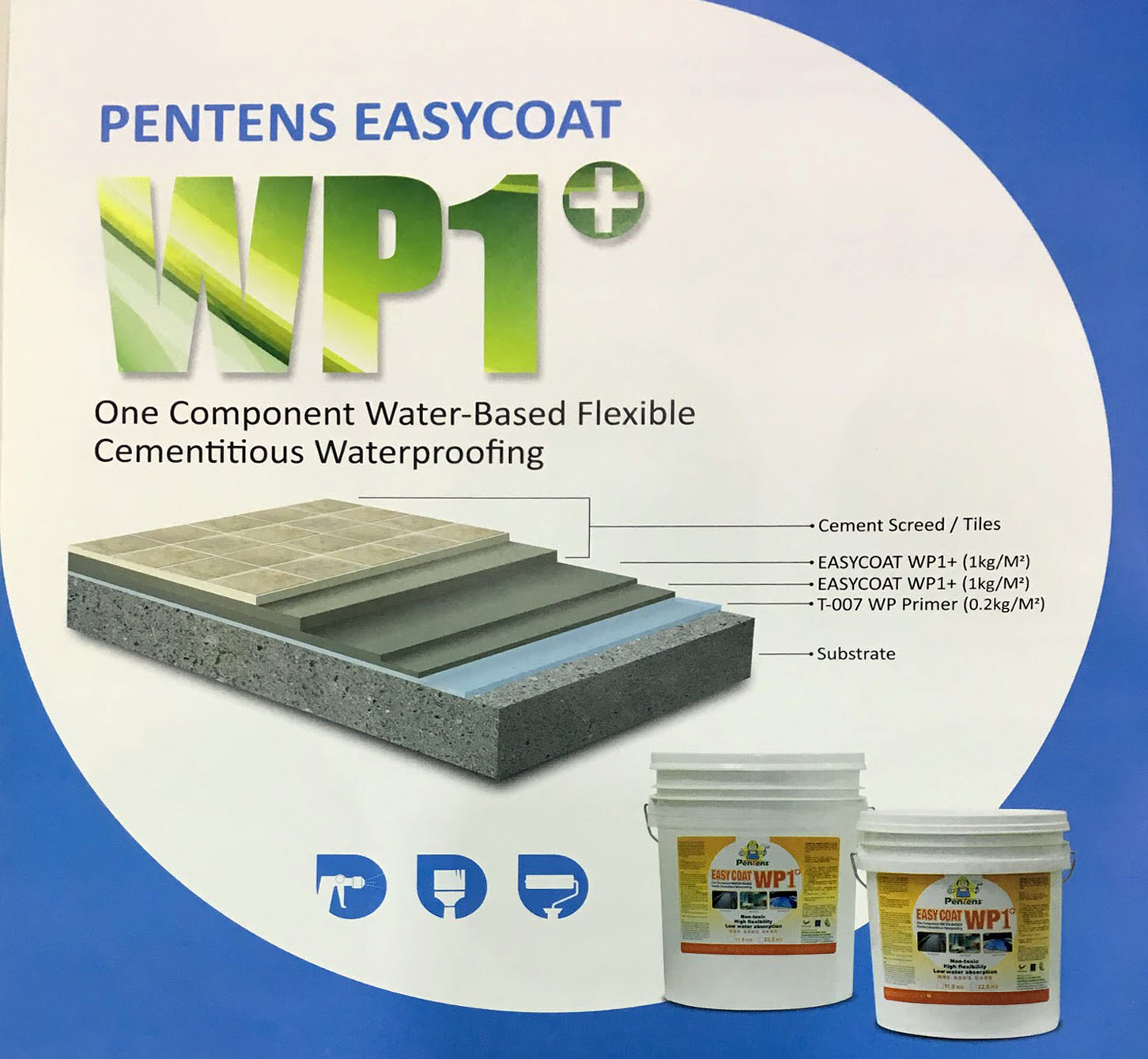 ADVANTAGES:
Easy to apply, can be directly coated on the damp surface.
High Flexibility.
High Water Resistance.
Low water absorption.
Non-Toxic.
Excellent adhesion to brick work, concrete / masonry, other cement bound surface.
Permeable to water vapor.
Ultimate weather resistance.
AREAS OF APPLICATION INCLUDE:
Bathrooms, toilets and kitchens
Roofs and balconies
Water tanks
Suspended floors
RC Gutters
Floor slabs
Basements and fountains
Retaining walls
Swimming pools and fountains
Crack sealer
Protective coating
PENTENS EasyCoat WP1+ is an one component water-based flexible cementitious waterproofing system and easy to apply. As the intermediate coating of waterproof material. Have levelling effect for the work surface is not flat such as crack and gap. Increase of the waterproofing layer, strengthen the surface.