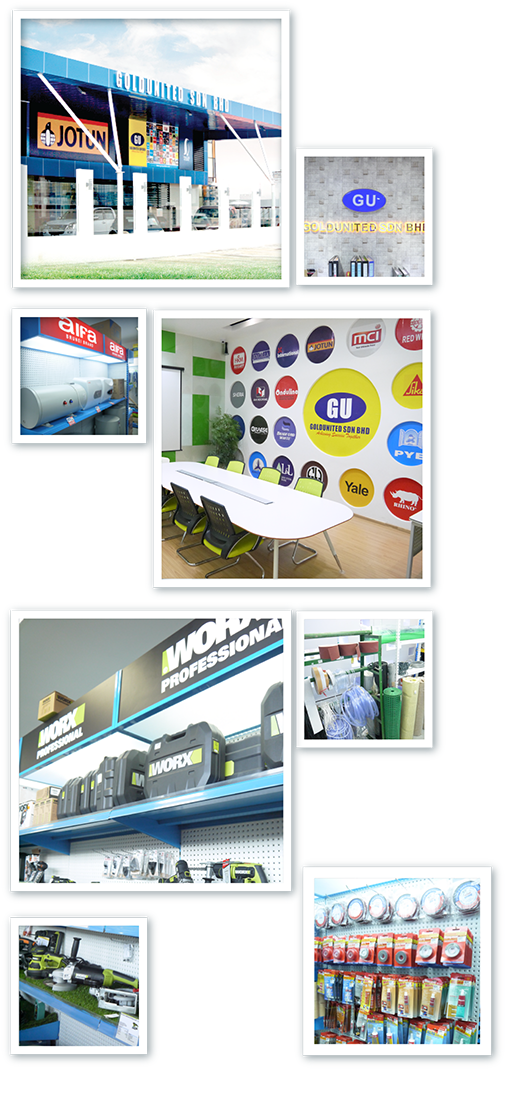 Goldunited Sdn Bhd is knows as one of the number 1 leading "helpful hardware/leading independent online e-commerce store for home improvement and home repair website dealer-owned cooperatives. In addition to its extraordinarily broad list of topics, it operates the most active home improvement forums on the Internet, enabling consumers to get personalized advice from professionals in over lots of subjects. Founded in Kuala Belait, Brunei in 2004 by Founder and established an online e-commerce store with the goal of providing consumers with lots of quality products on its shop and unbiased home improvement and repair information in a community environment. With comprehensive how-to content, engaging features and interviews, and expertly moderated community forums, Goldunited makes it easy and fun to tackle even the most complex home improvement projects. Goldunited Sdn Bhd which began its operation as a small chain store in KB has evolved into two branches in KB branch and Miri, Malaysia but now focus more in Kuala Belait Branch.
Goldunited Sdn Bhd's main goal is to provide easy access of all the products available to our valued customers in more than thousands of product available at our store. We want to give our customer's a wide range of choices of their favourite products, everyday reasonable prices, satisfaction, guaranteed and friendly service we can possible offer.
We provide you a wide range of quality building materials together with our top-manufacturer products such as Jotun Paints, MyHomeDIY, Selley's, Worx, Eubiq, Polyglaze, Penguin Hygienic and much more. Goldunited Sdn Bhd supply these products accompanied by its accessories in most reasonable prices we can offer and the quality of product it contribute.
Our top clients that we serve consist of Homeowners, Private and Public Sectors such as Sabah Sarawak, Malaysia & Brunei Government Projects and Shell Contractors, etc.
Goldunited Sdn Bhd's Success in the industry was tested over the years of selling quality products and wide range of services that we provide to our valued customers. Here in Goldunited Sdn Bhd : We Achieve Success Together.
Goldunited we believe being green doesn't have to be difficult and that it shouldn't feel overwhelming. Instead of telling you how to live, we provide you with options that can help you live a greener life. We want to make sustainable living accessible to everyone, because we believe that if everyone makes at least a small change, the impact will be big! To help you along your journey, we provide interesting and novel products, tutorial and how-tos, green ideas, and sustainability news.